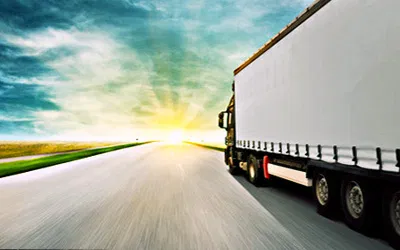 Gapless logistics
in whole Europe
LogGroup makes this with the strongest network philosophy on the continent. Standards throughout Europe in logistics processing and consistent transparency in the shipment process provide fast and flexible connections. And this in a comprehensive, nationwide service.
The network connects not only the major cities, but also reaches deep into the regions – everywhere where the producers and the markets are. The advantage for the customers: you have more safety and reliability with LogGroup, on all european lines.
An additional plus: the LogGroup grows gradually. The standards of the business area Logistics LogGroup Europe develop transport solutions in Western Europe, Eastern Europe and Southeast Europe, near and Middle East.
Daily direct connections, logistics hubs and intelligent control of good flows save time, money and energy. LogGroup serves the whole surface of Europe. Every night LogGroup business partners put the fleets back to customers hundreds of thousands of kilometres in a wide variety of cargo networks. About the Euro hubs in Kempten, Ulm, Salzburg, Vienna and Wels all major European economies will be achieved through fixed cycle time. Further Euro hubs are planned and will be added in the course of implementation in the LogGroup world. Transshipment hubs organize all inputs to common destinations and reliably provide ist bundled continuation. The flow of good is always in flux and secures LogGroup customers a valuable edge in the delivery in Europe.
Europe grows and the market supply is more demanding than ever. It will be always important to meet the customers requirements on short term and on time. No matter where your cargo shipments should be sent in Europe we offer you the optimal transport solution for every target.
– for the core of Europe the comprehensive services from this product family with the renowned LogGroup quality are available for you.
Uniform performance standards in all LogGroup Europe lands

Proactive shipment monitoring and delivery information

Continuous Tracking & Tracing

Uniform exhaustive product range

Quality Management
offers additionally, as a pioneer of European cargo, smooth transport logistics for general cargo across the borders of LogGroup lands in Europe. In order to optimally serve markets beyond the borders of LogGroup countries in Europe, we offer with our family products "LogGroupLine" smooth transport logistics with clearly defined services and predictable Qdepartures. Product lines are:
LogGroupClassicLine Comprehensive and reliable transport services for your general cargo shipments outside of core Europe
 LogGroupFixLine Enables the exact planning of fixed dates and creates a clear discharge of order management. Within the defined destinations the delivery takes place on a certain day.
LogGroupSystemLine Provides the fast, time-definite and precise delivery.
– for partial and full loads, the comprehensive solution. LogGroup provides you the cargo space you need.
To meet the different requirements in cargo traffic laws, our charter specialists work out for you always the best tranport solution for your requests. It makes no difference if you need the entire shipment cargo platform on short term or you do more loadings as major shipper with complex projects. High flexibility, customer proximity and short term decision paths optimize your processes in cargo traffic.
BELGIEN
GERMANY
DENEMARK
FRANCE
FINLAND
GREAT BRITAN
IRELAND
ITALY
pLUXEMBOURG
NETHERLANDS
NORWAY
AUSTRIA
PORTUGAL
SWEDEN
SWITZERLAND
SPAIN
ALBANIA
BOSNIEN-HERZEGOWINA
BULGARIEN
ESTONIA
GREECE
CORATIA
KOSOVO
LATVIA
LITHUANIA
MACEDONIA
MOLDAVIA
MONTENEGRO
POLAND
ROMANIA
RUSSIA
SERBIA
SLOVAKIA
SLOVENIA
CZECH REPUBLIC
UCRAINE
HUNGARY
BELARUS
TURKEY
GEORGIA
AZERBAIJAN
ARMENIA
KAZAKHSTAN
TURKMENISTAN
UZBEKISTAN
TAJIKISTAN
KYRGYZSTAN
ISRAEL
LIBANON
SYRIEN
IRAN
IRAK
JORDANIEN
SAUDI-ARABIEN